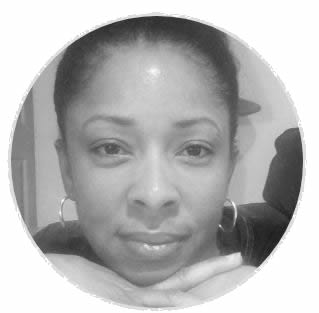 Botanic Glow was founded on the philosophy that you don't have to sacrifice the health of your skin to look and feel beautiful.

My name is Nicole Minor and I am the owner of Botanic Glow. I started Botanic Glow with a mission to provide people of all ethnic groups suffering with persistent skin problems; only the finest in all-natural and organic skin care, without the worry of harmful chemicals. My goal is to help you to achieve healthy, naturally beautiful skin that you're proud to show off to the world.
There isn't a miracle potion that works overnight, but I DO know that if you treat your skin with love and if you're faithful in your natural daily skin care regimen, you will begin to see results that will last a lifetime. Your skin concerns matter to me and I'm here to help you achieve your goals through personal advice, tips, and products specifically formulated for common skin issues.

I am well aware that knowing what to look for in skin care ingredients isn't always easy; but to start, it's always best to read the labels carefully to ensure that what touches your skin will not affect your health. Our ingredients are selected for quality and purity and we never use ingredients that can be harmful to people, animals, or the environment. We disclose every single ingredient in each of our products and we'll never leave you guessing about what you will be putting on your skin.
All Botanic Glow products are free of:
Parabens
Petrochemicals
Chemical Solvents
Synthetic Fragrances
Irritating Detergents
Herbicides and Pesticides
Animal Testing
I have a true passion for what I do and am dedicated to helping you bring life to your skin without the use of chemicals and synthetic ingredients. I believe that when you nourish your skin with nature, your skin will glow with life.

Be Naturally Beautiful



Nicole