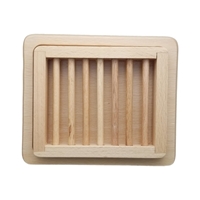 This exquisitely designed wooden soap dish features a separated rack and tray that prevents soap from sitting in water while keeping your counter-top spotless.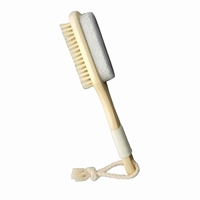 This double-duty pumice foot file with boar brush with and wooden handle is a perfect addition to your pedicure routine.
Remove dirt and dead skin with this Ramie Exfoliating Facial Pad.
In Botanic Glow's beauty essential selection, you will find beauty skin care tools that will be useful in your daily skin care routine. We offer skin exfoliating tools, wooden soap dishes and other beauty accessories to help enhance your complexion. So be sure to have all your needed beauty essential tools on hand when you're ready for your next AM and PM beauty regimen.