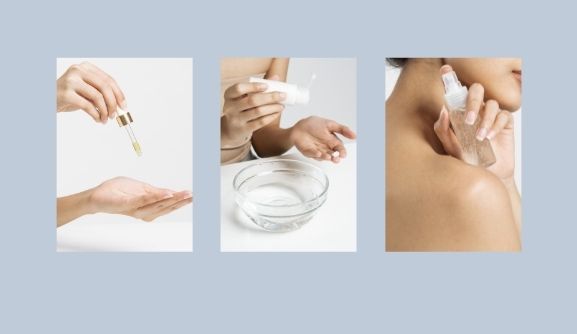 Beautiful looking skin is captivating to the eye, and it works wonders for the self-confidence! Unfortunately, great looking skin can also be frustratingly elusive. There are a multitude of reasons for this, including poor diet, sleep deprivation, and exposure to environmental toxins. However, the major reason for dull, lifeless, or irritated skin is the overuse of chemical-based skin products.

Here are some excellent tips to help you optimize the health and beauty of your skin:

1. Go Natural!

If your skin doesn't feel as smooth and supple as you'd like, examine your cosmetics cabinet. Even the most expensive skincare products are packed chock full of petrochemicals, pesticides, herbicides, and synthetic chemicals. Oust your chemical-based products, and replace them with Botanic Glow's natural skincare range. Our entire skincare collection is made from Mother Nature's offerings – plants, natural oils, and herbs.

2. Revamp Your Beauty Regimen!

If today's makeup includes yesterday's residual foundation, it's time to rethink your strategy. Botanic Glow's natural facial cleansers, natural toners, and natural moisturizers heal, nourish, and protect the skin. You'll love the way our natural skincare products smell and feel on your face – so much that you'll never flop into bed without removing your eyeliner again!

3. Forget Skin Labels!

Whether you have oily, dry, or sensitive skin, chemical-based skincare products can cause a range of problems. If you accidently choose a product for oily skin when you have dry skin, you'll have an acne eruption on your hands! In contrast, our natural skincare range is suitable for every type of skin. Mother Nature's ingredients won't redden, irritate, or strip the skin of nutrients. In fact, our products work to balance the skins natural pH. Problem solved!

4. Go Back to Basics!

If you think beautiful skin begins and ends with cosmetics, you need to makeover your thinking! Check out Botanic Glow's range of natural body washes, natural lotions and creams, and natural deodorants. Use them in combination regularly, and enjoy happy, healthy skin from head-to-toe.

Our natural skincare range combines skin health with skin beauty. No synthetic chemical on Earth can rejuvenate and invigorate your skin like Mother Nature's own gifts!